• cooperman drum • Frame drum • REMO drum heads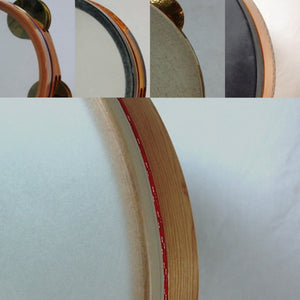 REMO has formulated a variety of materials that intentionally play to different sound palettes.  In designing each drum model,  Cooperman specifies a particular head material that pairs with the drum's intended tonal characteristics.  .
---
• cooperman drum • Frame drum • frame drum artist • percussion education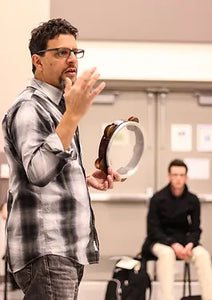 Cooperman frame drum artists have developed online education programs ( beginner "101"  to advance intensives), in private lesson format as well as group workshops, or interactive frame drum academies with self-paced learning modules.  More than ever before, it's easy to work with some of the world's most respected drummers, to expand your repertoire while participating as a member of a worldwide community of frame drummers. Pair with a Cooperman AIS drum !
---
• cooperman drum • Frame drum • REMO drum heads • Tuning and Maintenance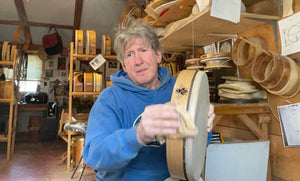 Cooperman-built drums and REMO drum heads are a great pairing - durable, and powerful sounding. They are built to give you many years great service, and they are really quite easy to maintain and keep clean.  
---
• cooperman drum • Frame drum • women drummers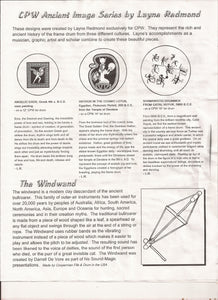 In the early 1990's we worked closely with Randy Crafton to develop our line of frame drums. Randy was a close friend of Layne Redmond, and soon enough the Layne Redmond Ancient Image Series was created. A "Windwand" was also made here at the Cooperman shop. We travelled over to the Widow Jane Mine (1996 I  think) to hear Layne and The Mob Angels perform with the Windwands.  There was a table and we sold the drums and windwands.   The drums were a single thin ply of Ash with the image screen printed on a goatskin drum head.  There were...