Getting the most out of your Cooperman frame drum
• Essential pillars of drum design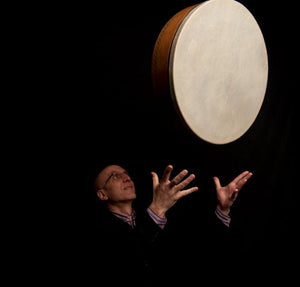 It's difficult to pin a weight on a particular model drum, but we do make an effort to keep our eye on the average weight of the models, and it is most certainly a consideration in our design of drums, as well as a major consideration for many players.
---

When initially spec'ing a particular drum, we select a bearing edge design primarily (a) to affect the sound and, in some cases, (b) to improve the ergonomics for varied playing positions.
Basically, we manipulate the bearing edge geometries to change the contact between the head and the shell. 
---
• cooperman drum • Frame drum • REMO drum heads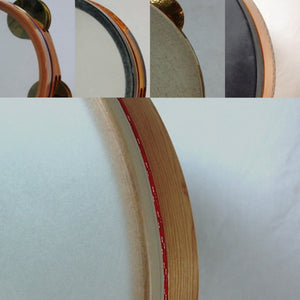 REMO has formulated a variety of materials that intentionally play to different sound palettes.  In designing each drum model,  Cooperman specifies a particular head material that pairs with the drum's intended tonal characteristics.  .
---
• cooperman drum • Frame drum • frame drum artist • percussion education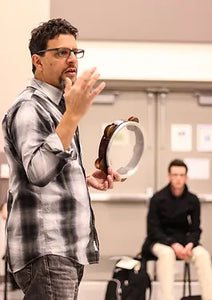 Cooperman frame drum artists have developed online education programs ( beginner "101"  to advance intensives), in private lesson format as well as group workshops, or interactive frame drum academies with self-paced learning modules.  More than ever before, it's easy to work with some of the world's most respected drummers, to expand your repertoire while participating as a member of a worldwide community of frame drummers. Pair with a Cooperman AIS drum !
---
• cooperman drum • Frame drum • REMO drum heads • Tuning and Maintenance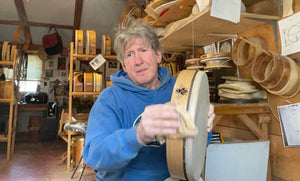 Cooperman-built drums and REMO drum heads are a great pairing - durable, and powerful sounding. They are built to give you many years great service, and they are really quite easy to maintain and keep clean.